Who We Are
Welcome to JAFE Decorating, where excellence meets innovation in glass decoration. We take pride in delivering the highest quality products to the marketplace, setting new standards for craftsmanship and aesthetic appeal.
Your One-Stop Solution
Are you on the lookout for the perfect partner to elevate your glass decorating game? Look no further! JAFE Decorating is here to cater to all your glass decorating needs, serving the candle, floral, beverage, and cosmetic industries with unrivaled expertise.
Unleash Your Creativity
We understand that each industry demands a unique touch. Our skilled artisans are masters at transforming ordinary glass into extraordinary works of art. Whether you need mesmerizing candle jars, stunning floral vases, eye-catching beverage bottles, or exquisite cosmetic packaging – we've got you covered!
Quality Matters
We believe that quality speaks for itself. When you choose JAFE Decorating, you choose excellence. We meticulously source the finest materials and employ cutting-edge techniques to ensure your products stand out from the crowd and leave a lasting impression on your customers.
Innovation is Our Middle Name
Innovation drives us forward. We stay on top of the latest trends and techniques in glass decorating to bring you fresh and innovative designs that set trends and elevate your brand to new heights.
Global Reach, Local Touch
No matter where you are located, JAFE Decorating has a seamless global reach. Our dedicated team provides personalized and attentive service, ensuring your vision is turned into reality, just the way you want it.
Sustainability Matters
At JAFE Decorating, we believe in sustainable practices. We are committed to reducing our environmental footprint by implementing eco-friendly processes and materials, giving you the opportunity to align your brand with responsible choices.
Partner with Us Today
Take your glass decorating endeavors to the next level. Let's work together to create stunning, captivating, and memorable glass masterpieces that leave your customers in awe. Contact us today to discuss your specific requirements and discover how JAFE Decorating can add a touch of magic to your glass products.
Our Story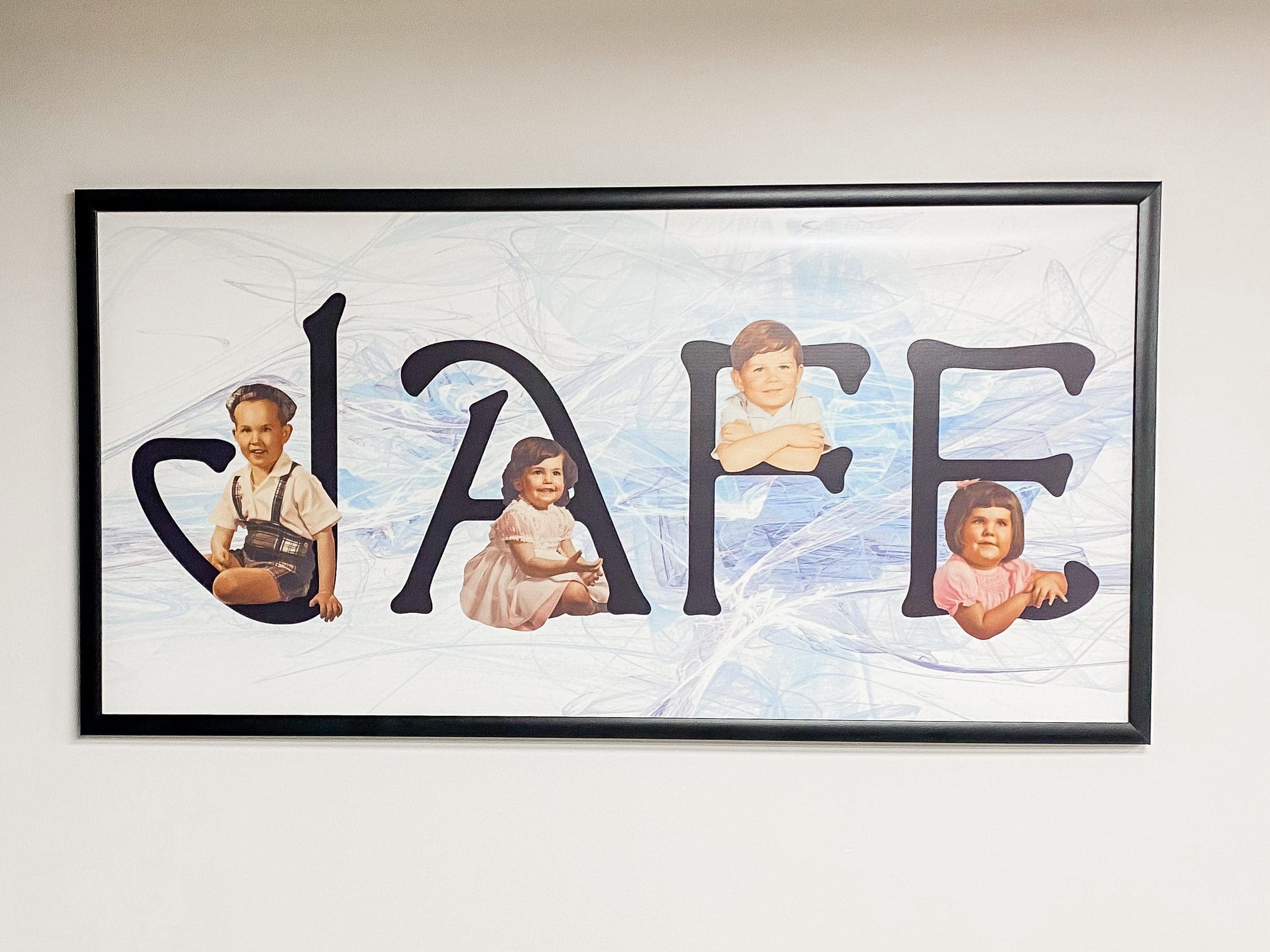 The company got its start in a garage in 1978
Lloyd Williams, took his 27 years of knowledge and passion for coloring glass and decided to branch out on his own. Naming his company after the first initial of each of his four children, he created JAFE. He originally focused on a unique coating process that permanently stained glass in amber, red and brown. JAFE was the only company in the US that commercially colored glass using that high temperature, chemical bonding process. Eventually, the company shifted gears to include painted glass to meet customer's demand for a wider spectrum of colors.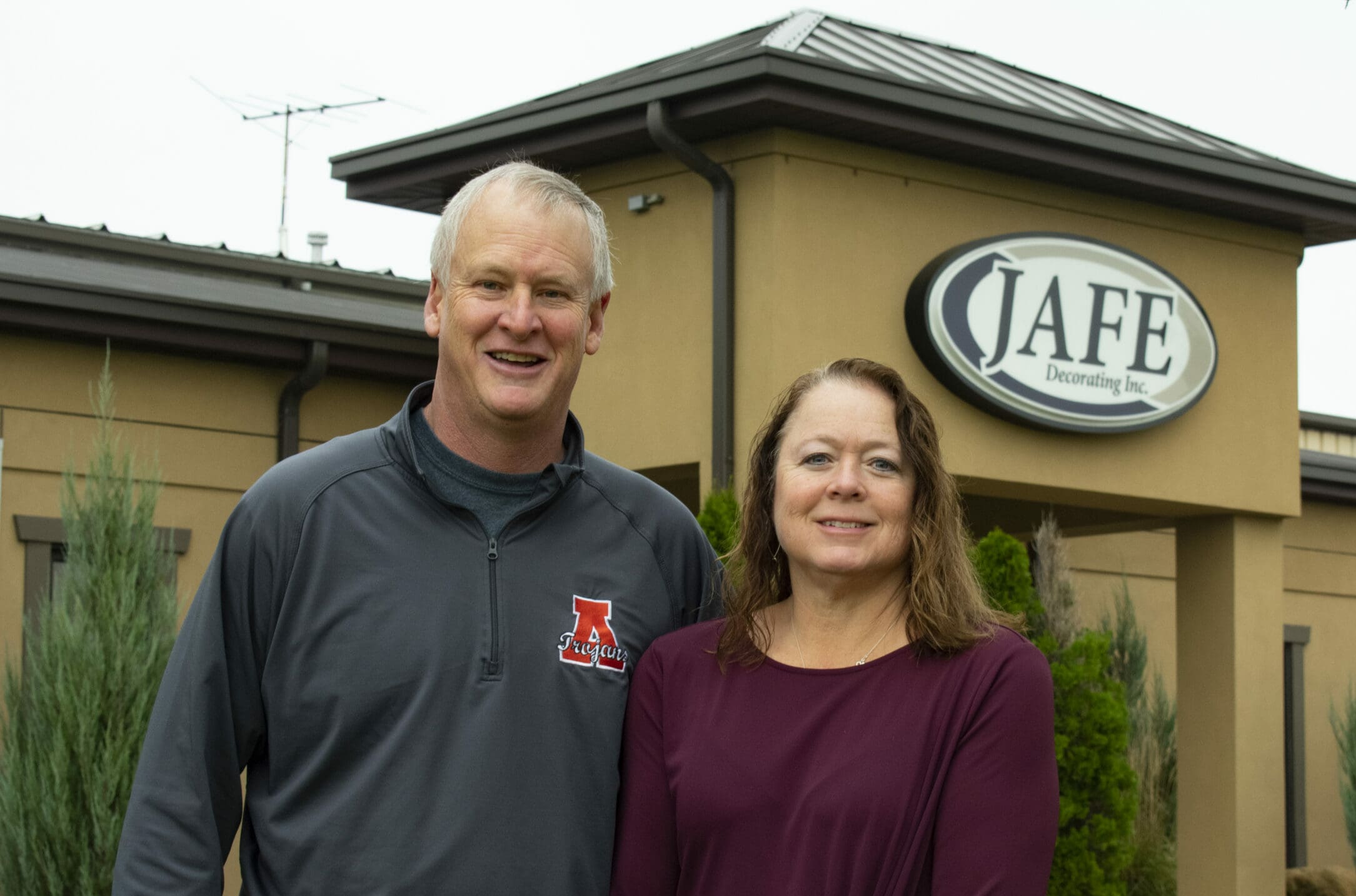 Today, JAFE continues to be family-owned and operated
The current owner, Randy O'Dell, joined the company in 1998, was running the company by 2006, and purchased the company in 2010. During these years, JAFE Decorating has evolved into a 97,500 square foot facility strategically located in Midwestern Ohio near two of the largest domestic glass suppliers. Utilizing five state-of-the-art robotic spray lines, we have developed the capabilities to formulate and apply a wide variety of specialty coatings and colors on all types of glassware, stainless steel, plastic and ceramics. Our company excels in providing a unique combination of services, offering both glass screen printing and expert candle filling to meet all your creative and aesthetic needs.
At JAFE, we offer the versatility and flexibility to make a project of any size, shape or complexity a success. Our team is driven to constantly research and develop new and exciting ways to set your product apart in the industry. Our goal is to be your decorator of choice!
Over 45 Years in the Making
We are thrilled to celebrate the momentous occasion of our 45th Anniversary at JAFE! This remarkable achievement is a testament to the unwavering dedication and hard work of our exceptional employees, who are the pillars of our success and continuous growth. Their commitment to excellence ensures that we consistently deliver the finest quality products. With a forward-looking mindset, we continue to evolve and embrace new opportunities, fueling our ongoing success story.
In 1991, JAFE grew from a garage on Sater Street to our original 26,000 square foot facility.

In 1998, 10,000 square feet and our 1st automated production line was added to meet increasing business demands.

In 2010, JAFE acquired a 2nd production line and by 2014 we were expanding again, this time by 14,000 square feet to accommodate our 3rd production line.

Today, JAFE now has 6 production lines and 97,500 square feet with expansion plans in the future to continually meet our customers' needs.